Flute, panpipes, kalimba, percussion and composer
Over the years, she has been a member of a wide range of jazz, world and folk music groups, and played theater music (including Damon Albarns "Gorillaz" project GB).
She currently plays in various ensembles with concert programs for both adults and children. Inspiration and tours to China, Vietnam, Indonesia, Ghana, Brazil, Australia, USA, Greenland and Cuba.
Tlf: +45 20 28 98 25



Tuba, didgerido, percussion and composer.
Elisabeth Vannebo is educated at the Grieg Academy in Bergen and works as a freelance musician with tuba as the main instrument. She works with rhythmic / improvised music, and is associated with various ensembles / projects as a musician and composer.
She has also published several books, events and compositions at the publishing company Noteservice.
Tlf: +47 413 00 279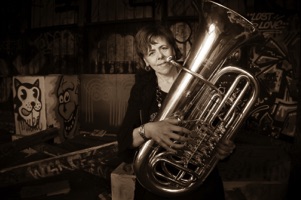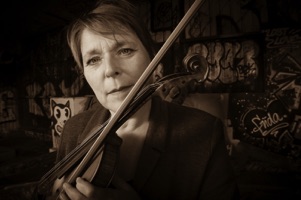 Violin, vocal, guitar, producer, soundartist and composer
Plays in many different constellations spanding from world, rock, balkan, gypsy, reggae, punk to folk often using loops, livesamples and processed reality sounds.
Works in internationale projects in England and Sweden. Plays in different ensembles for both adults and children. She plays mainly her own compositions.
Tlf: +45 21 75 92 75