Lost Birds Orchestra
Cirque Etoile
Cirkus of the stars
The amazing story about
The Circus - that dissapeared!
Three life-experienced musical women meet. Once upon a time they were the swinging and elegant orchestra who traveled worldwide with Cirque Etoile.
Now, almost 40 years later, with more than 150 years of music in their luggage, the three musicians tell with glowing passion and high spirit about the many star moments in the cirkus tent.
Tuba, flutes, violin, guitalele, songs, percussion and loops. An inspiring  and colourful music world that will captivate the children!
Genre:
Nordic gypsy / cabaret music
Age group: From 3 years
Duration: 40 minutes
Anne Eltard (DK):violin/vocal/pedals
Charlotte Halberg (DK): flutes/percusssion
Elisabeth Vannebo (NO): tuba/percussion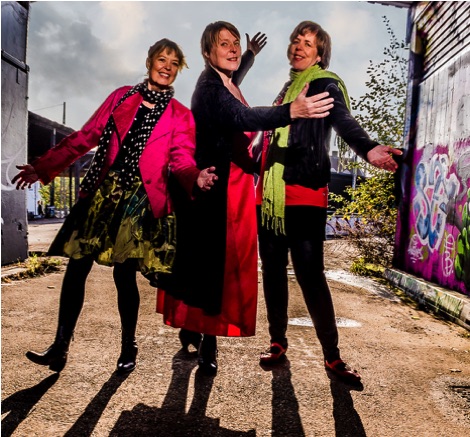 Video - fotos: Jacob Engelbrecht